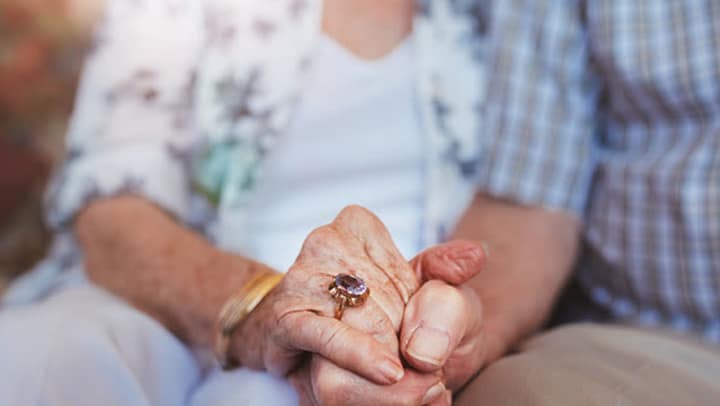 Love and friendship are integral to our wellbeing. It's what helps us feel connected to the world and gives us something to look forward to when we wake up in the morning. And love comes in many forms, whether it's a close friend, a partner, a husband, or a wife. Everyone needs someone to love, and to feel loved, so what should stop you from seeking it later in life? Here, we explore what makes a soul mate, how to find companionship, and how to let love in at a later age.
WHAT IS A SOUL MATE?
What is a soul mate, anyway? A soul mate is a partner who brings out the best in you and shares the same values and commitments as you. You and your soul mate don't necessarily need to have identical traits, but your traits should complement one another. You may have had different life experiences or hail from different worlds, but none of that matters when you fall in love.
WHY LOVE LATER IN LIFE IS ACTUALLY BETTER
Whether you have loved and lost or simply have years of life experience under your belt, you've likely learned much over the years about relationships and what you value most in life. As you get older, you tend to be more grateful for close relationships and even value past mistakes for what they taught you. When you find love later in life, you can enter the relationship with the wisdom you have and learn even more from your new partner.
FIND LOVE UNEXPECTEDLY
There are no rules when it comes to love and companionship. Many times, it shows up at the most unexpected time, in an unexpected place. Spark a connection over a game of bridge. Strike up a conversation at the grocery store. Find love at first sight over a meal in the dining room. Love knows no boundaries. Be open to letting it in!
The same goes for past relationships that may not have worked out, perhaps because of timing or missed connections. Many special connections later in life are rekindled relationships from one's past. Whether it's an old classmate, coworker, neighbor, or even someone you've once dated, don't rule out the possibility of romance or friendship with that person now. Perhaps what didn't work before has changed, opening up a space for you to find love or friendship.
LEARN TO LET LOVE IN
It may be tough to let yourself love again if you've loved and lost. First and foremost, you must be comfortable with yourself. You must love yourself before you can truly love others. Start practicing daily self-love by doing things that are good for you and make you happy. After a while, it's likely your personal relationships will fall into place.
Also, take the time to learn from past mistakes. Have you been in a relationship that didn't work out? Rather than focusing on what the other person did wrong, reflect on how you could have improved the relationship, and take those priceless lessons with you.
FIND YOUR COMMUNITY
Ultimately, be the person you want to be — don't change who you are to accommodate someone else. Rather, support each other in your passions and individual growth. Make your motto "learn and love" and you'll feel happy, content, and satisfied in all aspects of your relationships.
Experience warm relationships with caregivers, residents, and friends at Senior Living Management. We provide a loving and caring environment throughout all levels of care, including independent living, assisted living, memory care, and skilled nursing. You never know, you may just find love at one of our communities.