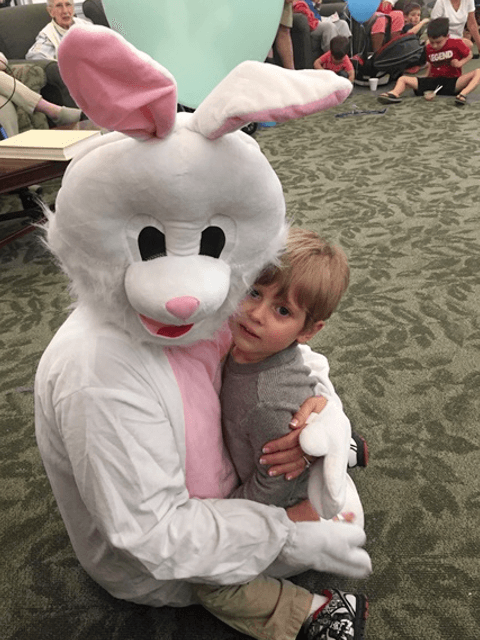 Nothing says "holiday celebration" like a room full of your favorite people. On Sunday, March 27th, Savannah Grand of Amelia Island hosted their annual Easter event in Fernandina Beach, Florida, where residents were surrounded by their treasured friends and family. Everyone enjoyed all the holiday traditions including a day of companionship, laughs, and of course, an Easter bunny.
Holidays can be a difficult time for seniors, as they can spark painful memories and present additional challenges brought on by travel, or other factors that cause them to be out of their routine. The good news is, with a little planning ahead, and communication with staff and caregivers, holidays can help form new, positive memories. As always, the common denominator for a successful holiday celebration is…love.
We're proud to celebrate holidays and every day with our beloved senior residents. Happy Easter and Happy Spring, from your friends at Senior Living Management!