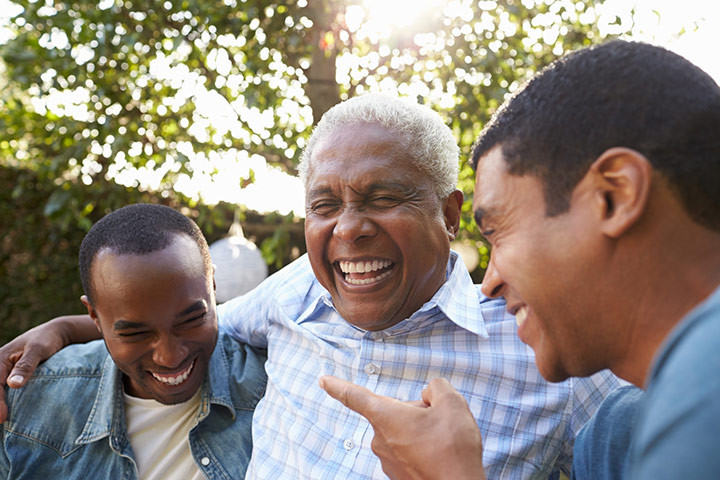 Father's Day is a great time to make special memories with your aging loved ones. As we age, sometimes our families grow and change, so celebrating Father's Day with someone special may look different from year to year. Those who remain may wish to spend the day remembering a loved one who is no longer with them, perhaps a father, husband, or other person who had a significant impact on their life. Making space for them to embrace their feelings and memories can be a thoughtful way to help them celebrate. SLM is here to help you plan a great day that shows the people you love just how much you care.
CHOOSING THE RIGHT ACTIVITY
Knowing what your loved one likes to do is the best way to plan something they will truly enjoy. If you have some ideas, but are looking for something a little more unique, here are some ideas for activities to make this day special for the aging senior in your life.
Find a classic car show in your area and bring your dad for a fun day out
Look for lectures to attend at local colleges
See if any convention centers are hosting skilled trade shows
Plan a walking or driving tour of local historic sites, or sites from their own life
Host a cookout or other event in their honor
Check local listing for a classic film festival or showings of their favorite movies
Organize a card game or trivia night with the family
Take in a play at a local theater house
PLANNING A DAY OUTDOORS
With warmer weather on the way, it's a perfect time to get outside and enjoy this special occasion with the whole family. If you're planning a trip outside to celebrate Father's Day, you may need to make special considerations to ensure the day is enjoyable for seniors. Whether you're planning a picnic in the park or just a quick stroll, there are a few things to keep in mind:
Think about accessibility. If your loved one has limited mobility, it may be best to stick to paved walking paths for comfort and ease. A quick online search of local parks should help you select the right space for your event.
Provide comfortable seating. Park benches and picnic tables may not be the best place to sit and enjoy outdoor activities. Packing comfortable seating that's easy to get in and out of will help your loved one enjoy the day. We recommend something like this ergonomic high-back chair, available on amazon.com.
Bring your own shade. A portable umbrella, like this clip-on version from Bed Bath & Beyond, provides shade during the heat of the day and can help prevent overheating and sunburns.
Don't forget about cold drinks and tasty snacks! Having plenty of water and other beverages on hand can make the day more enjoyable and more comfortable.
CONTACT SLM
Now that you have your outdoor essentials for seniors, you're ready to pack up and make the most of Father's Day. Visit Senior Living Management to find Father's Day events at the community nearest you.