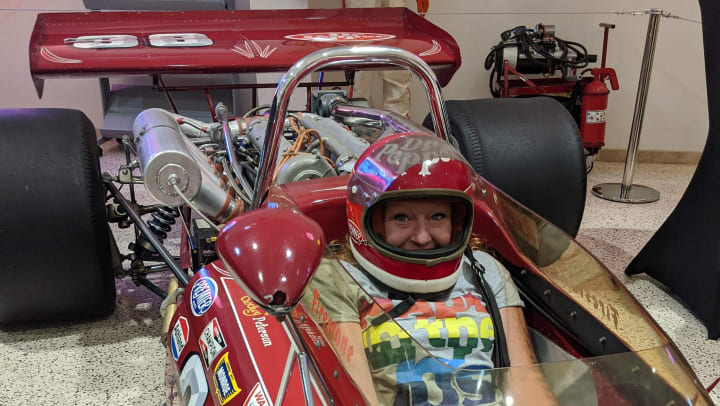 Its so easy in 2020 to be at your max bandwidth and not make time to give back. At Hibiscus Court in Melbourne Florida, they understand the needs of the community at large. Over the last few months, Sales Director Charisse Durham has been devoting her time to not only her community, but also to the charity Helping Seniors of Brevard. Charisse is a recent transplant to Brevard. Although she has been in Florida for just under a year, she is already a fearless servant of Brevard's seniors.
The videos of her driving a brand new Camaro on a private racetrack don't show the hours of work and support that went into that moment.
Helping Seniors of Brevard exceeded 2019 fundraising efforts in 2020. In part, because of contributions like Charisse's. Her community has supported Charisse being out, and were nice enough to be a ticket sales location.
Executive Director Brian Best and the rest of the team at Hibiscus Court Senior Living fully support the charitable giveback- They were very involved in the 2020 Space Coast Alzheimer's walk, sponsoring the Memory Garden for the year. The Hibiscus Heroes Space Coast Walk team, captained by Charisse, had great participation and a very fun and socially distanced walk around the Library Ponds across the street from Hibiscus Court.
On behalf of the seniors of Brevard and anyone who loves a senior in Brevard, Thank you Team Hibiscus Court for looking out for seniors, and for giving back to make Brevard a better place.
Helping Seniors of Brevard operates Brevard County's Senior Resource Hotline. They are a lifeline for seniors who do not know where to do, and are not aware of resources available to them. President and Founder Joe Steckler has been a vivid supporter of Seniors for decades- AJ Heirs is wonderful enough to donate cars to be raffled for charity.