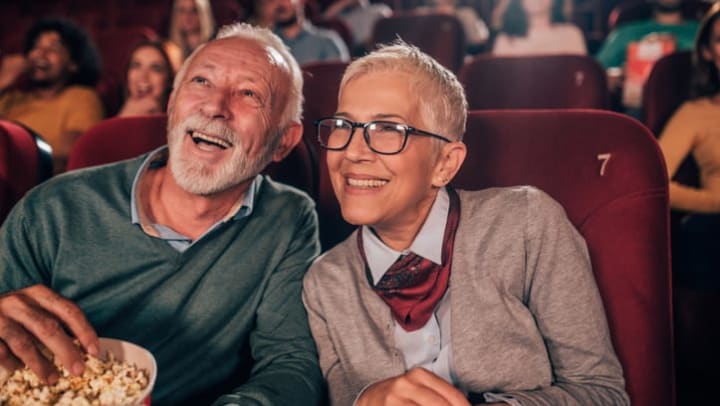 The summer months are the best time to try something new, but June through August is often too hot to venture outdoors. However, don't let the warmest season of the year prevent you from having fun. Like springtime activities, when the temperature heats up, it just means it's time to take your interests inside.
1. VISIT A MUSEUM OR AN AQUARIUM
Deciding which to visit is the hardest part about choosing a cultural activity. Most museums and aquariums offer interactive experiences, rotating and travelling exhibits that keep it fresh, and an air-conditioned space to take refuge from the midday sun. One of our favorites is Fort Lauderdale's Museum of Discovery & Science, which offers exhibits related to Florida's landscape and unique ecosystems, or the Orlando Museum of Art near Lake Estelle for an arts and culture tour. Bring the past to life with a visit to the R.W. Norton Art Gallery in Shreveport, LA, or the Memory Lane Classic Car Museum in Eatonton, GA.
2. SIGHTSEE
Sightseeing can be as simple as taking a scenic drive along the coast with your loved one in the comfort of your air conditioned automobile or arranging a breezy boat-based excursion. Add a historic early-dinner destination to fuel your way back home or replace the boat adventure with a relaxing dinner cruise. Most importantly, remember to take photos of your adventures so that you and your loved one can reminisce later.
3. TAKE IN A SHOW (OR MOVIE, OR PLAY)
Emotionally powerful and poignant performances are welcome when temperatures rise. Taking in an afternoon of action on the stage transports you and your loved one to another time, and the welcome coolness of the theater allows you to sit back and soak it in. For something entirely different visit an IMAX theatre near you, such as Fort Lauderdale's Autonation IMAX 3D Theater, which offers stadium seating and a six-story-high screen. Regal Cinemas Louisiana Boardwalk 14 & IMAX in Bossier City are your Louisiana options.
4. HIT THE MALL
Strolling indoor shopping venues doesn't necessarily mean spending money. With an indoor comfortable climate, mall walking, as it is known, is a popular way to remain active while staying cool. It's also a terrific excuse to check-in with your loved one or help them join the camaraderie of a group of other walking enthusiasts.
5. CELEBRATE THE SUN
Regardless of age, the setting sun is still a wonderful spectacle to behold. The light displays are intense with reds, oranges, and yellows, and the heat of the day sinks below the horizon, too. Plus, you can enjoy a sunset from anywhere, including your loved one's home community.
The options are plenty when you want to get cool inside. The most important thing is that you'll be spending the day with your loved one. For more ideas on how to spend time with your loved one check out our Senior Living Management blog.