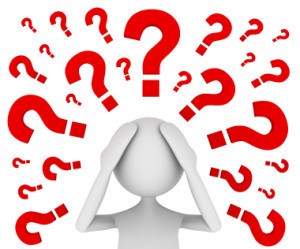 Since families are many times confused by the choices that are available for their loved ones, I'm often asked to explain the differences between an independent living rental community and an assisted living rental community.
Some communities may offer all three types of living accommodations –independent, assisted living and memory support as does The Peninsula. Others may be geared to only independent living, assisted living or memory care. It's important to understand the differences and what your family member may need. Visiting the community is essential since brochures and websites tell only a partial story.
Let's start with explaining independent living which can be confused with active adult communities that are designed for seniors, generally those aged 55 and over.
For our purposes, an independent living community means residents live independently and that the community offers amenities, activities and services. These are aimed at older adults who need little or no assistance with activities of daily living but want the security knowing staff is available 24/7. They have dining services and housekeeping, transportation and activities. There may be a wellness center with nursing staff and home health services may to be able to be arranged. These health care services are not included in the monthly rental cost.
Residents come and go as they please much like a condominium or traditional rental apartment but they feel more secure and safe living in a community setting where there are people like themselves and people looking out for them. This gives families comfort. Often where they were living previously, no one was helping or checking on them. Managing their home, driving, shopping all were burdens.
The Peninsula offers independent living residences for those individuals not needing care but want the security knowing care is available.
There are certain provisions and services that must be provided for a community to be considered assisted living by the State of Florida. Communities differ in what they offer that is not required by law.
Assisted living is similar to independent living but geared for seniors who are no longer able to live on their own. They do not require the level of skilled care provided by a nursing home. Residents live in either apartments or suites. Depending on the community, these may be private or shared residences with limited, if any, kitchen facilities within the apartment.
In assisted living communities, there is assistance with what is known as 'activities of daily living'. This includes assistance with medication, dressing, bathing and toileting. Meals and housekeeping, personal laundry services are provided.
A dining room serves three meals a day and snacks. Staff is available 24/7 for additional safety. Assisted living communities provide licensed nursing services and medication management.
Social activities and scheduled transportation is provided as well with 24-hour security with emergency pull cords within the apartment.
In assisted living, staff is available to respond to both scheduled and unscheduled needs.
Memory support generally is provided by a special area within a community for dementia care and Alzheimer's residents. Communities may also vary in their accommodations for these residents. It also becomes confusing since Alzheimer care can be provided in assisted living communities as well as nursing homes. There is 24-hour support and structured activities to ensure safety and quality of life as well as the many services found in assisted living.
One of the advantages of a community that is geared to different levels of care is that someone can move to another area within the same community should the need arise. In the case of couples, one spouse many need more care than the other and the community can adapt to their needs.
Deciding between assisted living and independent living is often aided at the community by an assessment by a qualified nurse. Communities want to match their accommodations and services with a person's needs; the assessment helps in determining what the individual needs to carry out daily activities.
My staff and I are always available to be of assistance to families and my door is always open to answer any questions you may have.