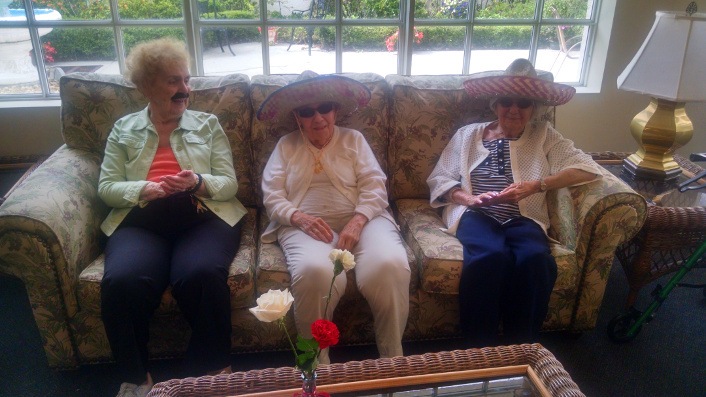 As defined in history books, "Cinco de Mayo—or the fifth of May—commemorates the Mexican army's 1862 victory over France at the Battle of Puebla during the Franco-Mexican War, from 1861-1867." Today, Cinco de Mayo has evolved into a celebration of Mexican heritage and culture, expressing the festive traditions in the form of parades, music, festivals, and somehow – margaritas.
Savannah Grand Sarasota had a great time launching their own Cinco de Mayo celebration, complete with residents dressed for the occasion in sombreros, fuzzy mustaches, and maracas. Virgin margaritas were served, along with Chef Karen's Chicken Enchiladas, Mexican Rice, Refried Beans and Cinnamon Sugar Churros.
The festivities didn't end there. Our senior residents and their loved ones had so much fun dancing, the band stayed an extra hour! Now that's a celebration!
Whether it's Cinco de Mayo, or any other day, at Senior Living Management, we believe in celebrating life with festive joy- and that every day is a good day for dancing.