Memory Support in Columbus, GA
Savannah Cottage is a secured memory care residence located within Savannah Grand of Columbus. Savannah Cottage offers a welcomed approach for those living with dementia, Alzheimer's and related memory disorders. For our residents with memory loss, Savannah Cottage not only offers the same assisted living services as offered in  Savannah Grand of Columbus, but more!  Savannah Grand of Columbus memory care in Columbus, has both private and semi-private apartments, intimate dining and common areas, within a warm yet secured environment.
Special activities and support services are offered to provide the maximum quality of life for those with memory loss. We recognize that there are few options available to adult children and spouses who may be the primary caregiver for family members diagnosed with dementia. By providing an alternative environment to a nursing home, Savannah Cottage offers memory care in Columbus with a personalized family approach to meeting the needs of residents challenged with memory loss.
The associates of Savannah Cottage understand that a person with Alzheimer's disease has the same basic needs as all other residents; love, understanding, security, and a sense of dignity. The Cottage provides an enriched quality of life for residents and peace of mind for families who entrust us with their loved ones.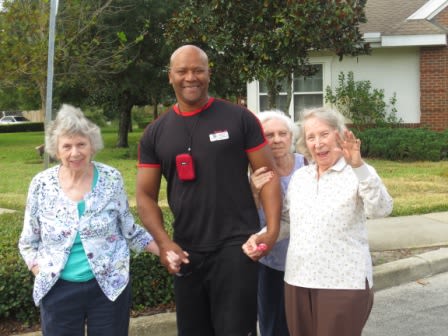 With a comfortable, home-like environment, Savannah Cottage was carefully designed to preserve our residents' sense of individuality. Lifestyle is enhanced with a full and appropriate activities program, familiar cues that assist residents with orientation and help decrease frustration and anxiety including:
• Suites furnished by the families so the resident's personal furnishings and special treasures surround them.
• A living room ideal for watching television, visiting with friends or participating in small group programs.
• Activities where residents gather for exercise, games, spiritual classes, memory stimulation activities, and so much more.
• A dining room offering the warmth and comfort of home with served meals and assistance for those who may need additional support.