Veterans' Benefits for Residents
Are you a veteran, the current spouse of a veteran or a surviving widow or widower of a veteran? The Veterans' Administration offers a Special Pension through the Aid and Attendance benefit for veterans assisted living that is largely unknown. This Special Pension allows for qualified veterans and surviving spouses who require the regular attendance of another person to assist in support with activities of daily living receive additional monetary benefits. Assisted care in an assisted living community qualifies.
A veteran is eligible for up to $1,788 per month, while a surviving spouse is eligible for up to $1,149 per month. A couple is eligible for up to $2,120 per month. A veteran with a sick spouse is eligible for up to $1,406 per month. (*Figures are from the Veteran's Administration as of 01/11/16. Please contact a VA office near you to verify current Aid and Attendance monthly payments.)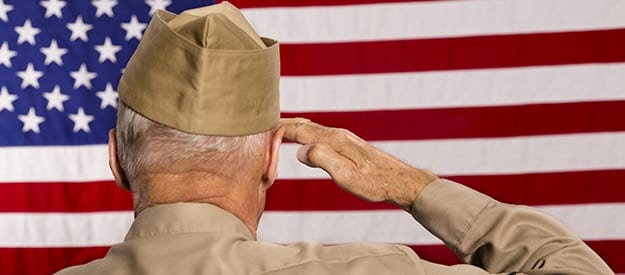 The information contained in the above paragraph was taken from the VeteranAid website and we encourage you to visit their website for additional information about the pension and veterans assisted living: www.veteranaid.org. Or contact us today and will be happy to assist you.