Assisted Living
Assisted living at Savannah Court of Minden is individualized. Residential private apartments with support and care close at hand. Savannah Court of Minden support and personalized lifestyle while encouraging privacy and independence.

Spark LIFEstyle is crafted around the seniors who live in our community. Our team designs the programming, offerings, activities, and environment around our current residents. When a senior joins us at Savannah Court of Minden, our lifestyle team gets to know them, what's exciting for them, what their preferences and interests are and works to engage the Spark that makes each person unique!
Savannah Court of Minden Senior Living's Spark LIFEstyle program is:
Purposeful: Our highly trained team of leadership, resident care, and lifestyle & activities professionals work together to make sure that our programming and lifestyle offerings are designed for resident success. We work to always put residents first. While all of our activities, lifestyle offerings and events may just seem fun on the surface, we have crafted them to include leading industry research and always a person centered philosophy.
Individualized: Each resident at our community has a lifestyle that is tailored to their unique preferences and personalities. Socialization is critical for seniors, and we recognize that social needs are different for all of our residents. We truly get to know each resident, their backgrounds, personalities, preferences, and what they would like to accomplish.
Engaging: Every associate on our team is involved in the Spark LIFEstyle, each department plays a role. Dining Services may theme the days meals and snacks to coordinate with a large event, or they may help throw a small men's coffee and cake dessert event. Associates are excited and knowledgeable about what's going on, and what's up and coming so that residents are aware and can be prepared to participate if they choose.
Since our events are specifically tailored to those who live in our community, and we are excited about our Spark LIFEstyle, it's an easy choice for residents to be involved!
Our goal is to SPARK life, SPARK fun, SPARK friendships!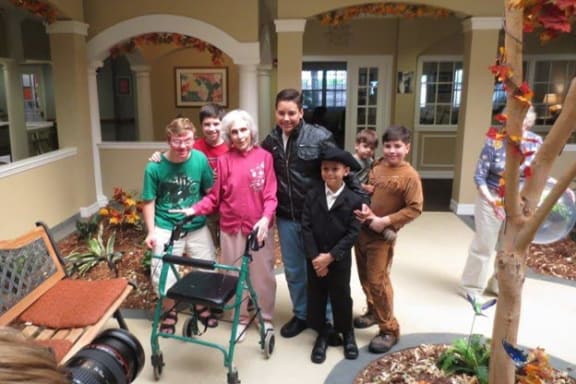 Resident Centered
Savannah Court of Minden Assisted Living offers a long-term residential option that provides personal care and services in a residential setting.
Savannah Court of Minden our residents have selected us as their choice for assisted living in Webster Parish Louisiana for our home-like atmosphere. Our community is safe and nurturing, promotes independence, recognizes individuality, and provides choices and privacy.
Savannah Court is a Minden assisted living community that delivers personalized services by our well-trained staff.
Contact us
"Savannah Court of Minden is a very inviting community. Two staff members welcomed me as soon as I walked in the door. They were smiling and seemed to really enjoy their jobs. During my tour I saw some of the residents playing an exciting game of bingo and I saw a staff member assisting one of the residents so they could participate in the game. While their menu offers low sugar and salt options. This community is well staffed and well maintained."
Posted by Local Professional July 2015 - Seniorhomes.com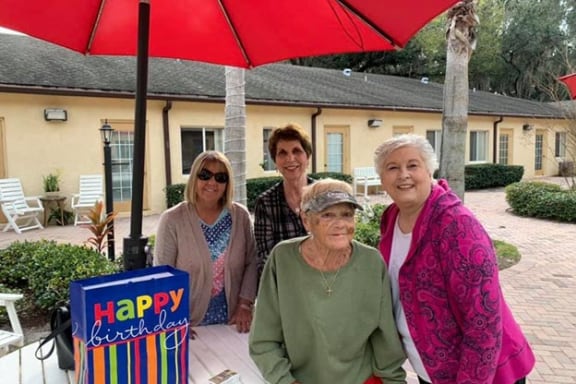 Testimonials
Great Community

- Vickie Lucas
My mom moved into Savannah Court in January 2016. Everyone have been wonderful acclimating mom and her dog. Mom seems stronger and appears much more content with her life. Her pets really seem happy! This is a great comfort to me as I reside out of state.

- Linda Soto via GOOGLE
Just Like Home!! Caring Loving ..

- Toni Berry via FACEBOOK
Great staff and the residents seem to feel at home. Good food, care of residents, lots of activities and nice/clean facility.

- Schelley Brown Francis via FACEBOOK
great community! The staff is very friendly and welcoming.

- Roberta Andrajack via FACEBOOK
I like the care from everyone at Savannah Court. We find that the staff goes out of their way to make sure that he is taken care of very well. He was happy with the meals on the menu. The activities were always helpful to keep active. We would recommend Savannah Court for the good care and value that is offered

- Isabel Berly via GOOGLE