Memory Support in Columbus, GA
Savannah Cottage is a secured memory care community located within Savannah Grand of Columbus. Savannah Cottage offers a welcomed approach for those living with dementia, Alzheimer's and related memory disorders. For our residents with memory loss, Savannah Cottage not only offers the same assisted living services as offered in Savannah Grand of Columbus, but more! Savannah Grand of Columbus memory care in Columbus, has both private and semi-private apartments, intimate dining and common areas, within a warm yet secured environment.
The associates of Savannah Cottage understand that a person with Alzheimer's disease has the same basic needs as all other residents; love, understanding, security, and a sense of dignity. The Cottage provides an enriched quality of life for residents and peace of mind for families who entrust us with their loved ones.
We invite you to come tour our community and see for yourself what we have to offer. Schedule your visit today.
Contact us
Circle of Friends Lifestyle Program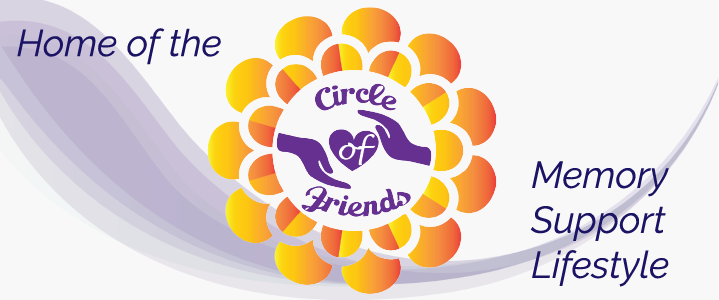 The Cottage is home to The Circle of Friends Memory Care Program. Our lifestyle in The Cottage has been designed by dementia and memory care experts. Residents are supported to be as independent as possible, and they are given opportunities for success throughout the day as our team crafts the appropriate environment for them throughout the day.
Our environment changes as the needs of our residents change. Our highly trained associates recognize the unique needs of those living with dementia and strive every day to provide a supportive and enriching environment for our residents.
Contact the team at the community for more information and to see our Cottage for yourself.

Services and Activities
Special activities and support services are offered to provide the maximum quality of life. Our Associates are trained on how to best care for those living with dementia.
-Personalized activities based on interests and abilities
-Dementia friendly exercise classes
-A daily routine focused on giving residents a sense of accomplishment dignity.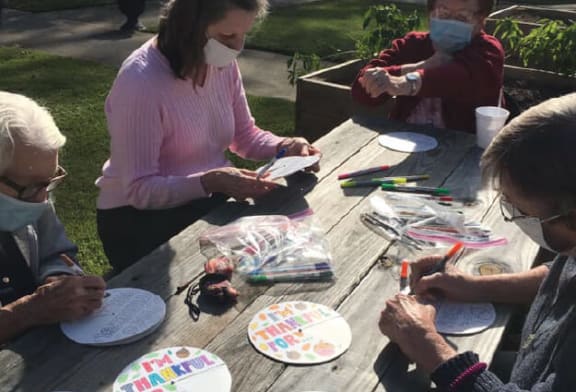 The Grand Day Program
Join our Assisted Living residents for a 4-6 hour day including two meals. The Grand Day Program is designed for a more independent senior looking for an activities and entertainment program. Day Service is designed to support both residents and their caregiver families that may have alternate or conflicting career, family or educational responsibilities and obligations. Day Service offers a daily environment change for residents with full services to include activities, entertainment, meal and snack services, companionship and even Personalized Services. Many comfortable resting spaces are available at Savannah Grand for Day Service residents to utilize throughout the day.
Enhanced Lifestyle
With a comfortable, home-like environment, The Cottage was carefully designed to preserve our residents' sense of individuality. Lifestyle is enhanced with a full and appropriate activities program, familiar cues that assist residents with orientation and help decrease frustration and anxiety including:
Suites furnished by the families so the resident's personal furnishings and special treasures surround them.
A living room ideal for socializing, watching television, visiting with friends or participating in small group programs.
Activities where residents gather for exercise, games, spiritual classes, memory stimulation activities, and so much more.
A dining room offering the warmth and comfort of home with served meals and assistance for those who may need additional support.
Testimonials
Very Welcoming with a home like feel.

- Vickie Lucas
Very nice folks and loved mingling with the residents as we sang Christmas Carols the other night for the tree lighting ceremony.

- Mark Blaxton via FACEBOOK
It was great so very welcoming

- Ginny Mann via FACEBOOK
Today was our first day at hospice. So far so good with the facility and the staff.

- Vanessa-Marie Thompson via GOOGLE
My mom moved into Savannah Grand of Columbus in January 2016. Everyone have been wonderful acclimating mom and her dog. Mom seems stronger and appears much more content with her life. Her pets really seem happy! This is a great comfort to me as I reside out of state.

- Isabel Berly via GOOGLE
Savannah Grand is a beautiful facility, with amazing staff! I would recommend this Assisted Living Facility to anyone that is looking in the Columbus, Ga area..

- Derek Brown via GOOGLE
Great Place, Caring Staff, and great place to be. Thank you

- Carlos Perez Varela via FACEBOOK