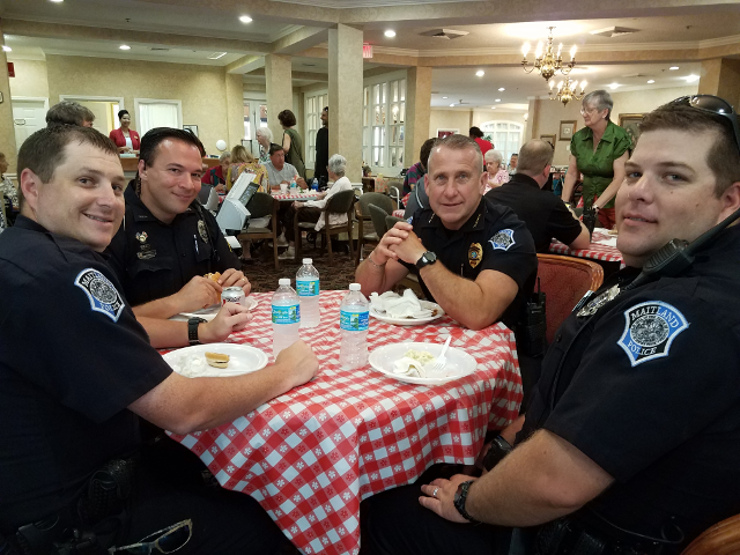 Maitland's finest enjoyed a special treat last week at Savannah Court of Maitland, Florida. Local Police and Fire Departments joined residents in a fun-filled day of tasty food and great conversation at the Annual First Responders BBQ. Around 35 local heroes spent the sunny afternoon chatting with community members and staff – it certainly was the safest place in Maitland that day!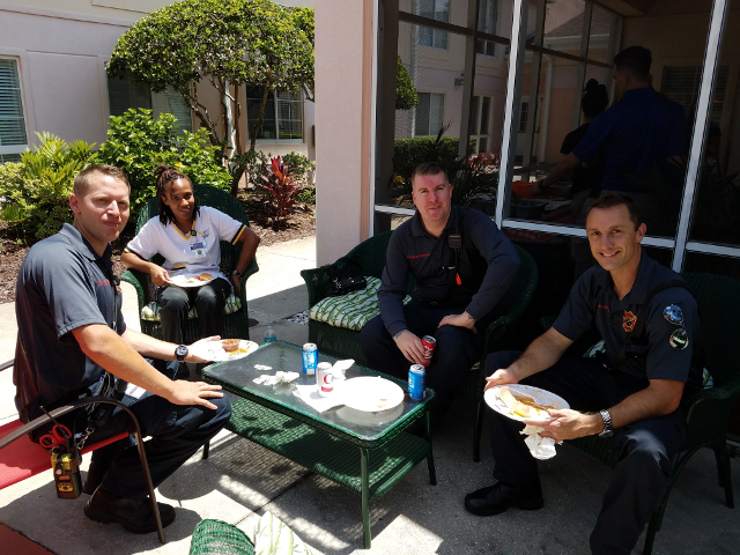 COMMUNITY ENGAGEMENT
Connecting with local residents is an essential part of life in Senior Living Management communities. That is why we invite a variety of people into our communities to share their skills and passions with our residents. We host local artists, clergy, teachers, and more in order to develop and deepen residents' connection to the greater community. These meaningful interactions are as beneficial as they are fun to our residents and staff.
MORE TO COME AT SAVANNAH COURT
WEDNESDAY, JUNE 28TH
10:00 Asbury Methodist Church
10:30 Coffee Social
1:00 Word Games
2:30 Watermelon Social
6:00 Bingo
THURSDAY, JUNE 29TH
10:00 Exercise Class
1:30 Learning German w/ Verena
2:30 David Witte on Piano
6:00 Bingo
FRIDAY, JUNE 30TH
10:00 Exercise Class
10:45 Bingo
10:45 Bingo Prize Drawing
11:00 Lunch Outing LongHorn Steakhouse
1:30 Savannah Bowling League
3:00 Bingo